It's nearly midnight PST and I'm (silent) (zoom) coworking with my Biz Bestie, Dama Jue.
Tomorrow (well, actually in like 0.67 hours), Dama is launching her Lazy Funnel Bundle.
I think it's really easy to ignore/underestimate/forget HOW MUCH WORK goes on behind the scenes in any business that launches a product, a service, an offer, a summit, a podcast, a blog or… a BUNDLE.
Purely from that Behind-The-Scenes perspective, I would love to tell you what's amazing and unique about what Dama has done…
she took all the contributors' submissions in through an Airtable form – asking for headshots, graphics, descriptions, blurbs, links, coupon codes, etc – basically creating a database, and then used all that data to streamline everything that came next…

she put together 

DIVINE automations – like,

 d

rool worthy coolness – that have allowed her (a one-woman-show) to send personalized updates, links, copy, graphics, emails, and more. [I am hounding her to create a sneak-peek at how she did it all.]
she even 

REJECTED contributions to her bundle

 (manually, despite my earlier references to automations) that weren't suitable for her audience or aligned with her vision of what she was pulling together

silly side note >> She talked to me about her bundle plans for at least TWO MONTHS before she asked if I'd like to contribute. It had literally been like talking party plans with your friend for 2 months but her not asking, "what are you wearing to my party?!" 😂 #assumemakesanassofuandme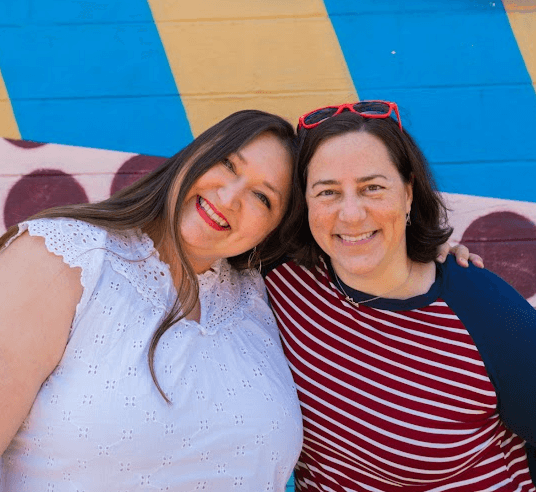 Dama 

puts my tech-forward brain to shame

 with her understanding and execution of affiliate programs, ThriveCart (not just the tech, but design too!), Deadline Funnel, email segmentation, and all the other tools that most of us mortals (aka online small business people) have been learning for 

years

.
she writes the snappiest sales copy and the 

most thorough and supportive emails 

for her affiliates, her customers, and her audience.
she's fun, 

sassy

, and an 

industry disruptor

, and I love being in her orbit.

did I mention Dama's automation skill dreaminess?