YOU DID GOOD! PRODUCTIVITY AWAITS...
...The course login information arrive by email within 5 mins.
And if the spam or promo filter grabs it, please drag it to your inbox so that you don't miss future updates and tips from me!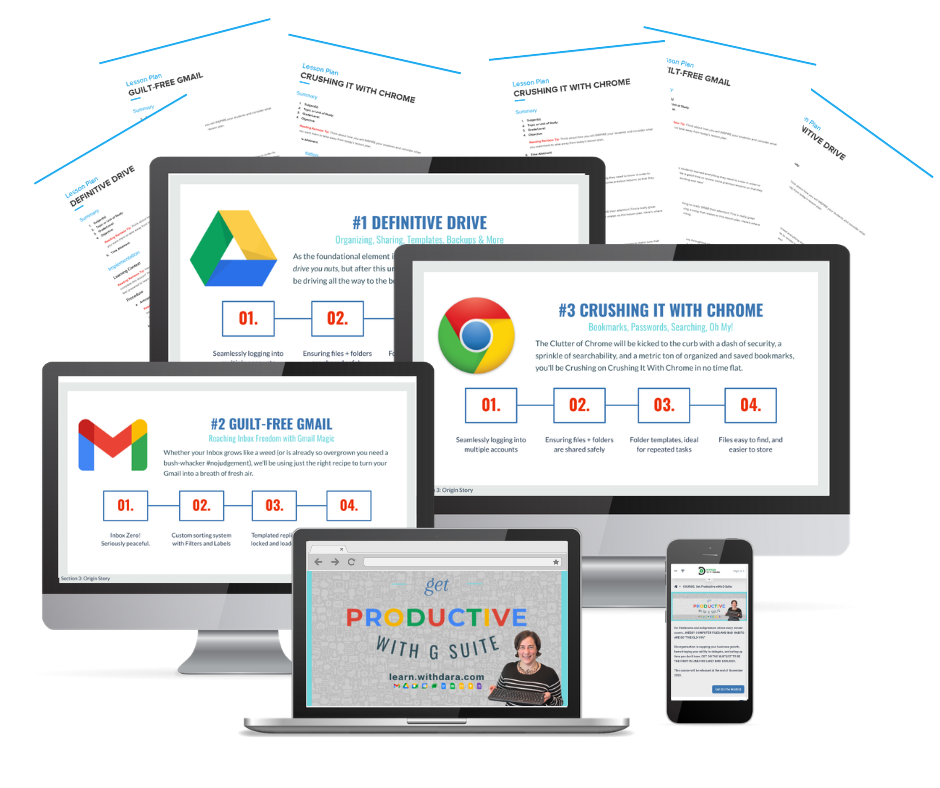 If you don't receive an email in 5ish minutes, do a search in your webmail for emails from [email protected].
~
Still nothing? *Shake your fist at Tech Gremlins* for five more minutes and if still nothing,
feel free to email us and we will reply ASAP during our (waking) hours (PST/GMT-7).
You are also completely welcome to go directly to the course login page
https://learn.withdara.com/ and use the email address you signed up with.
WHILE YOU'RE WAITING FOR THE EMAIL ....
Find and follow me on the Social channel of your choice...
On the off-chance that this is not a match for you and your business, we have a no-questions-asked refund within 14 days of purchase.
 Yes, really. This is how confident we are that Get Productive with G Suite will be a game-changer for your workflows.