Inspiration + Important Takeaways (Deep Thoughts, by Dara)
Have I mentioned I loved maximizing efficiencies? My (healthy) obsession helped me simplify and scale my business, and I know they'll do the same for you too. Remember; I'm also a Google Tools ninja and certified Funnel Gorgeous Master Marketer. So if you've been looking for a queen of ALL things tech and marketing, you've found your gal.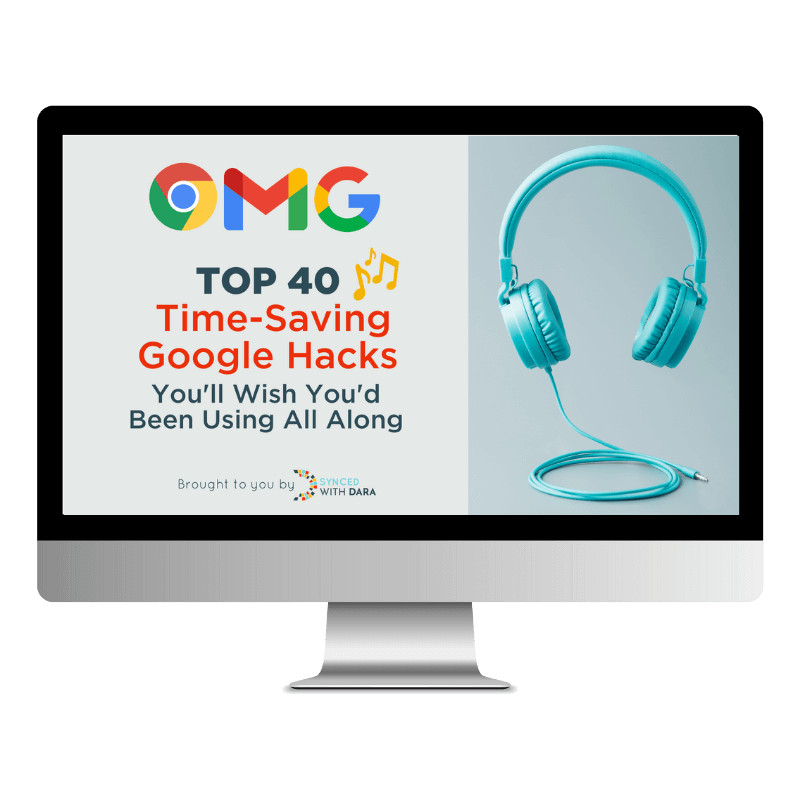 Download this whack of eye-popping, mind-boggling, time-saving Google Tools hacks now!